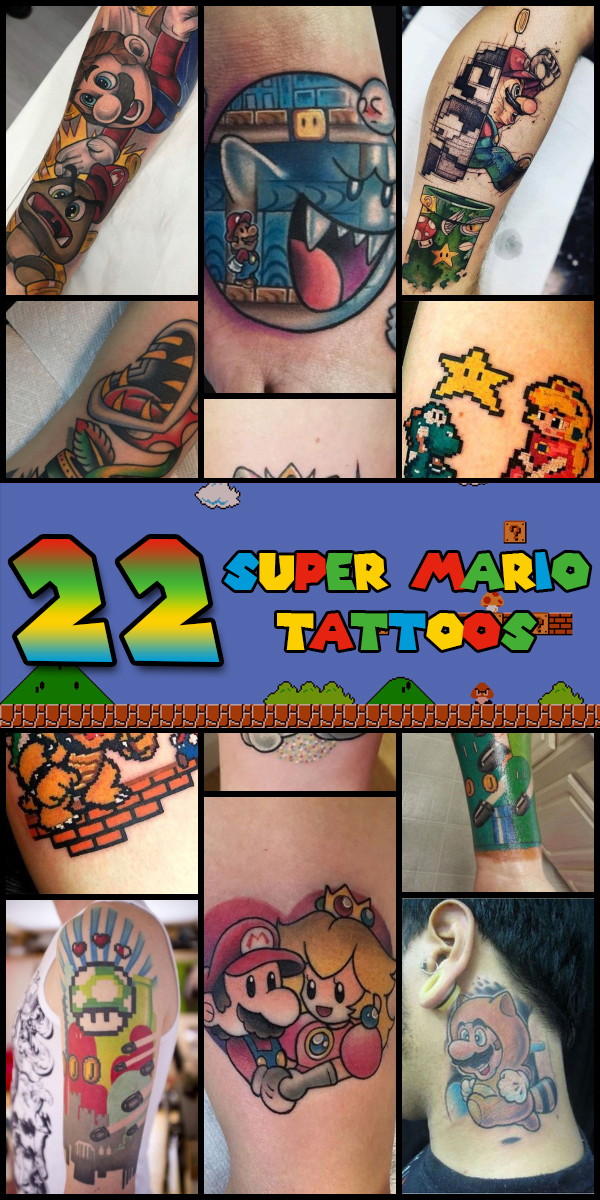 There are plenty of amazing videogame series out there that have cemented themselves in videogame history, but no videogame series – and no videogame characters – are more iconic than those in Super Mario.
It's amazing to think that a videogame series about a couple of Italian plumbers fighting against an evil monster that has stolen a princess away would become the most recognized game on the planet, a game that has had dozens of new titles (with new ones being released even still today) and characters that are recognized as Mickey and Minnie.
Maybe you fell in love with Super Mario 3 (many people consider it to be the best of the best of these Mario games) or maybe you are more into Mario Party and Mario Kart these days. The characters remain the same across these games – Mario and Luigi, the Princess and Toadstool, Bowser and his skeleton turtle army – and the opportunities for Super Mario tattoos are literally endless.
You could even shake things up a little bit and go with a Yoshi tattoo, a Wario tattoo, or even go in a completely different direction and get yourself a mushroom tattoo, and invincible star tattoo, or a fireball plant tattoo – all of which would be instantly recognized by fellow fans of the series and label you as a hard-core Mario gamer!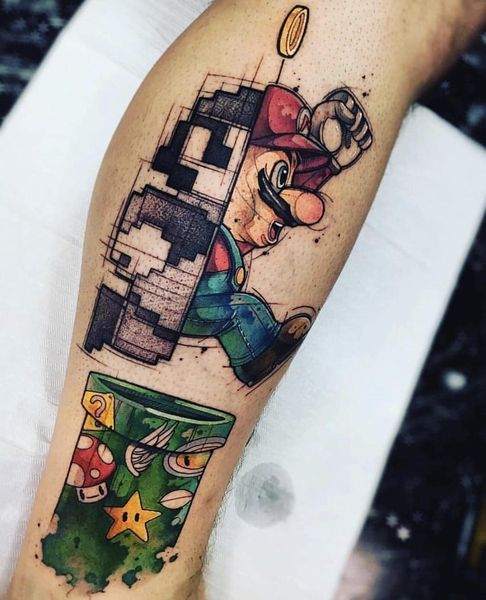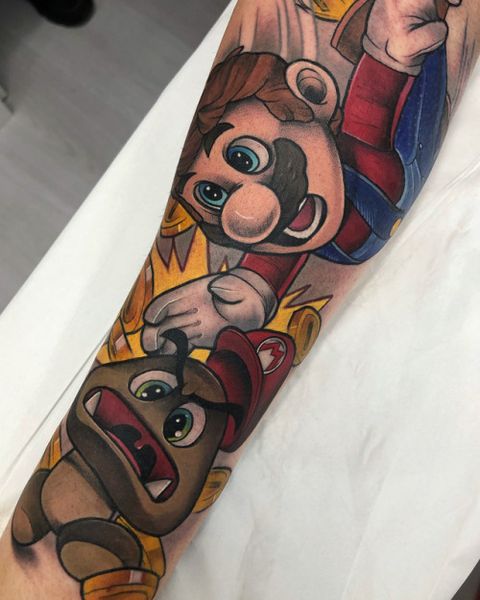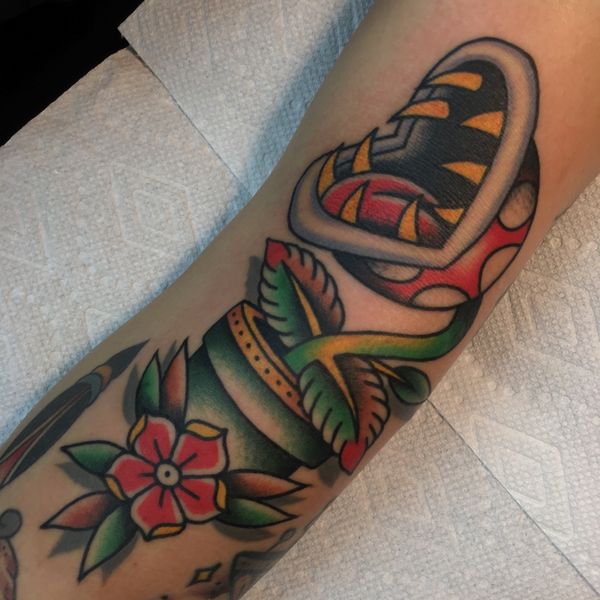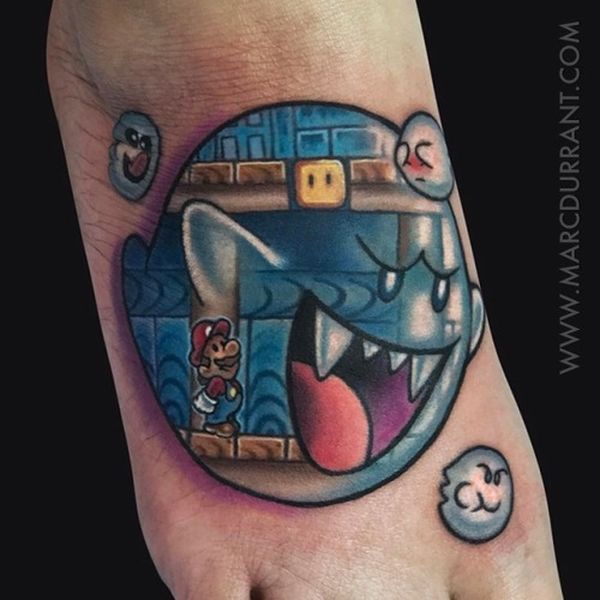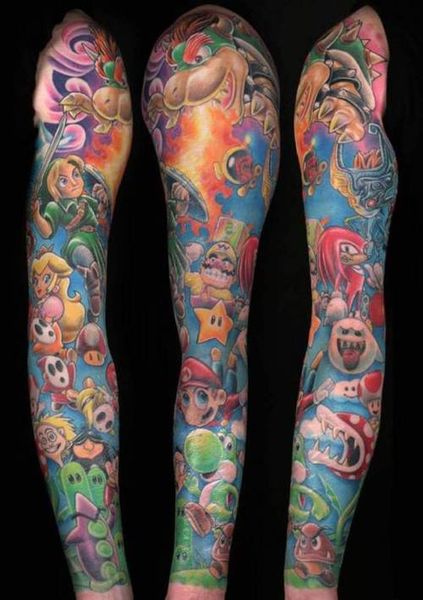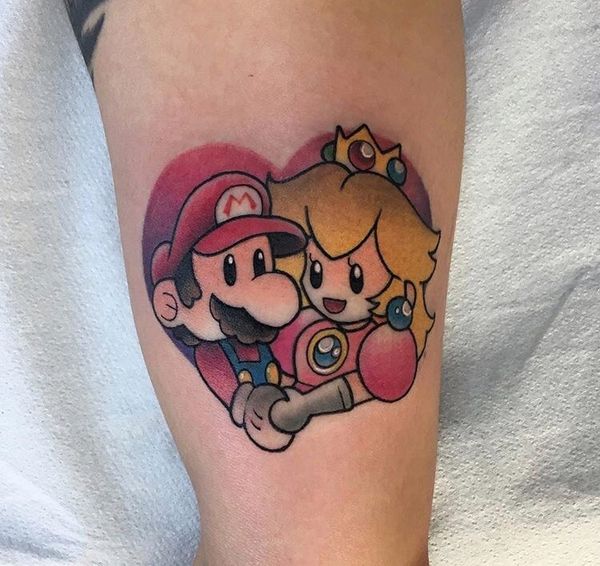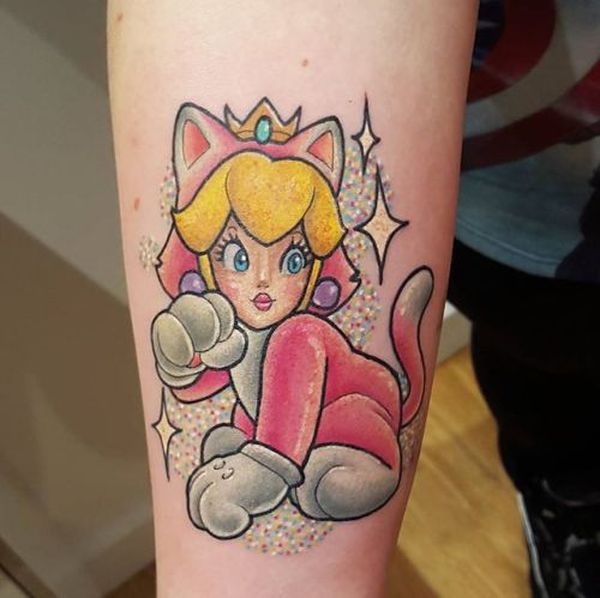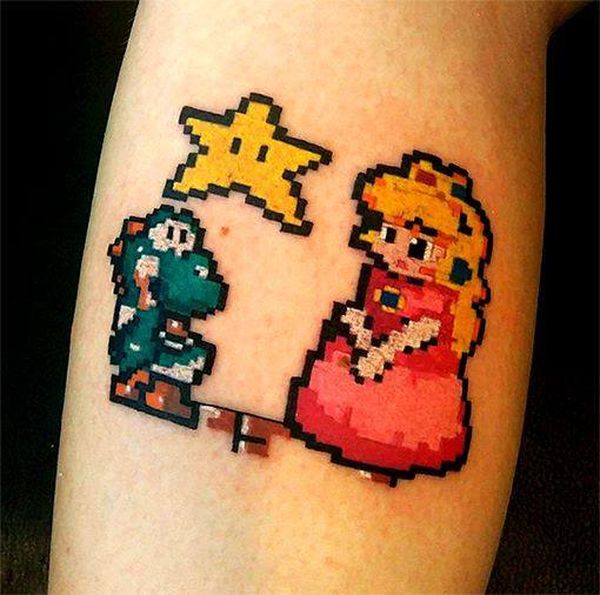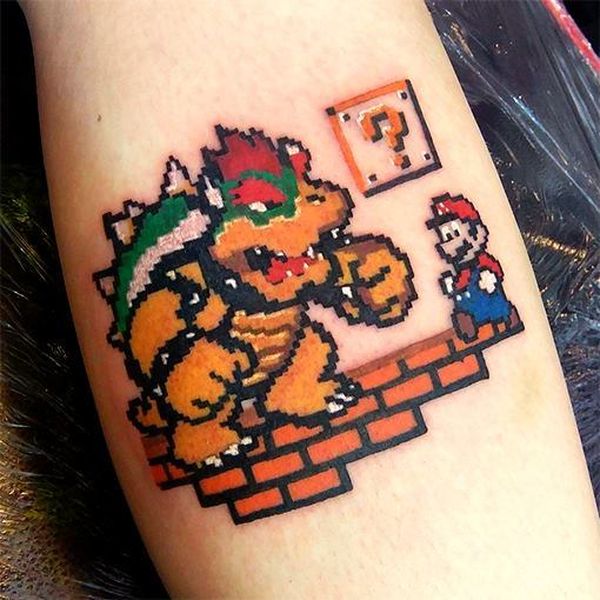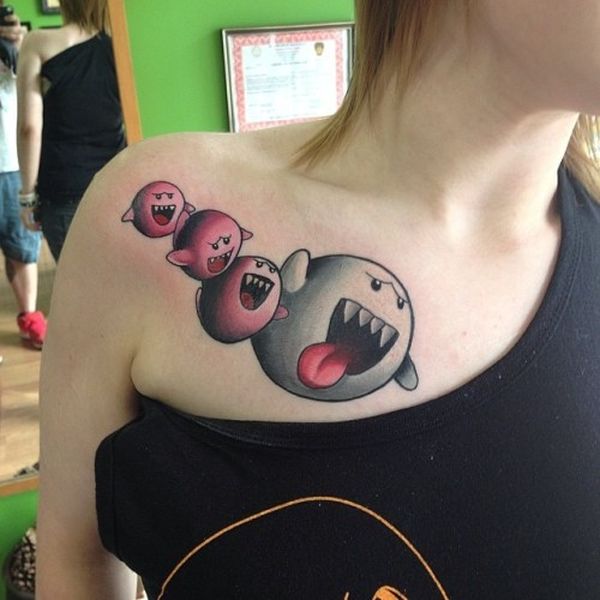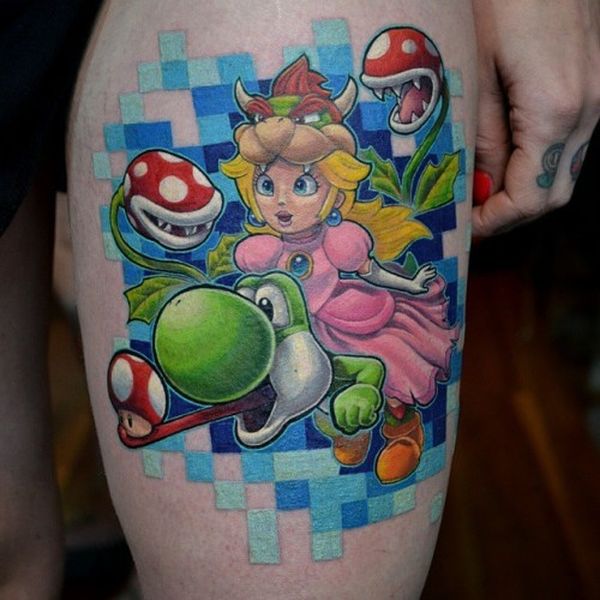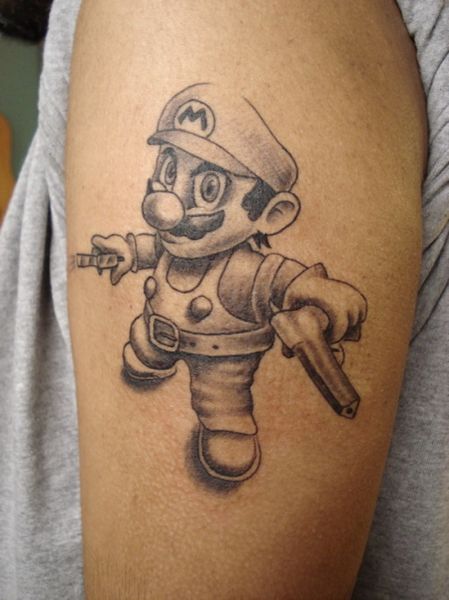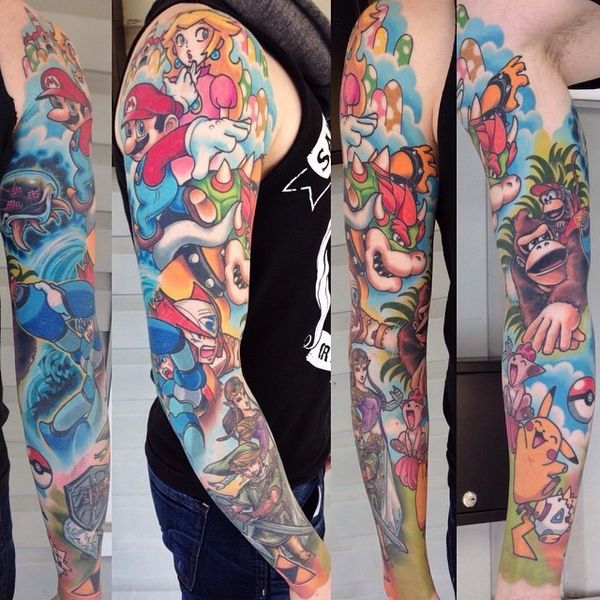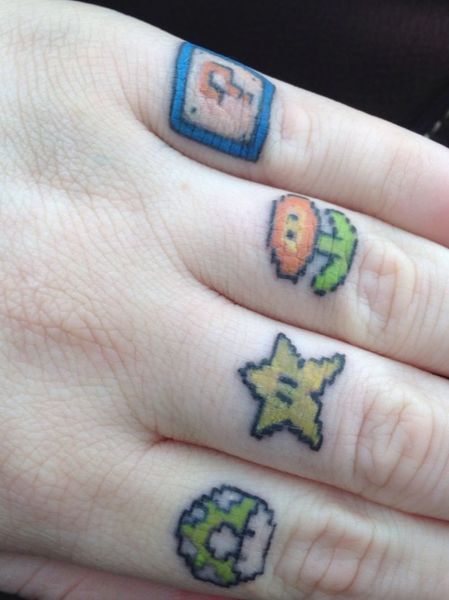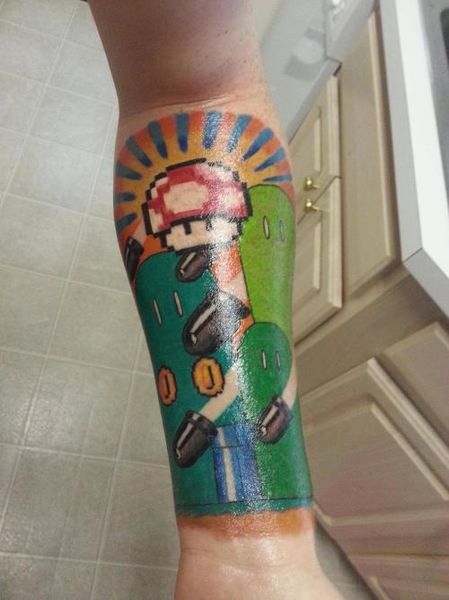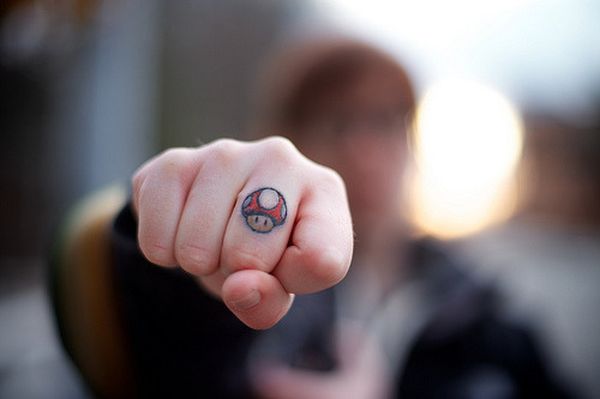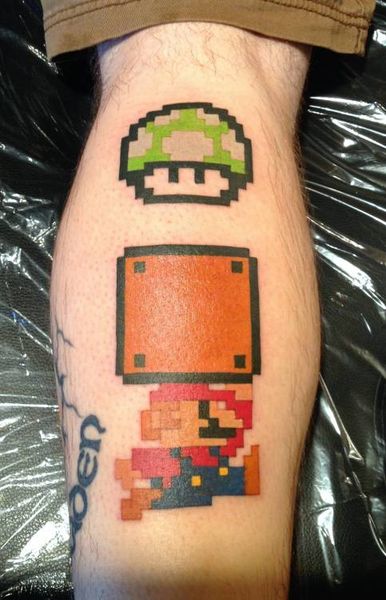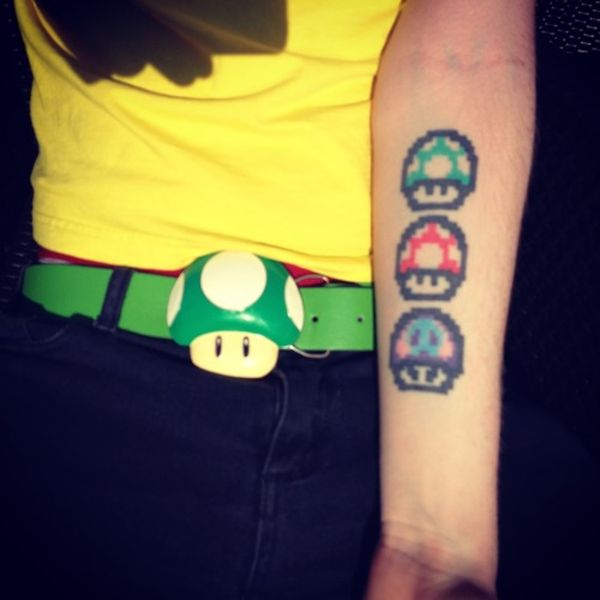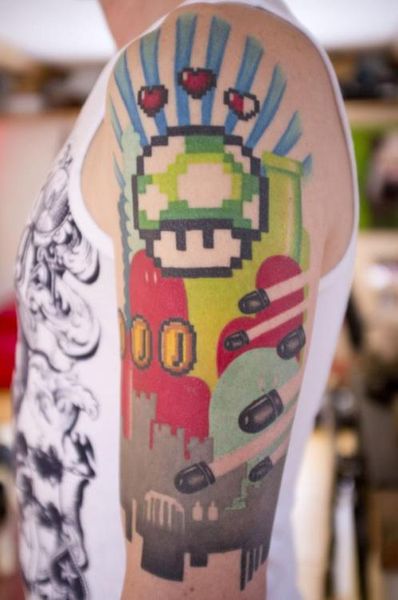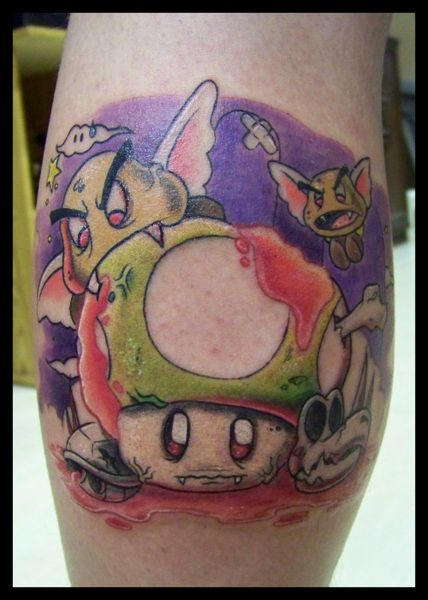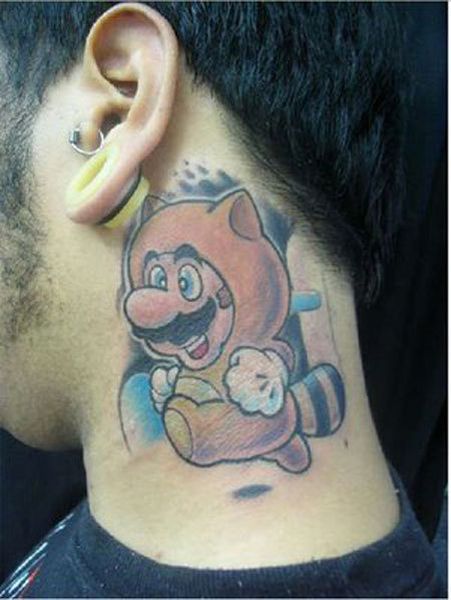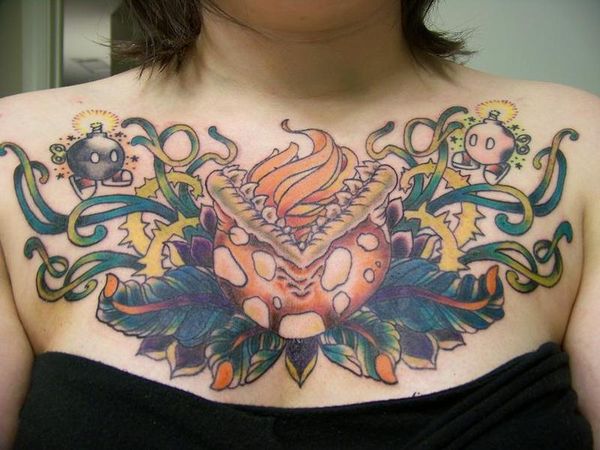 Incoming search terms: