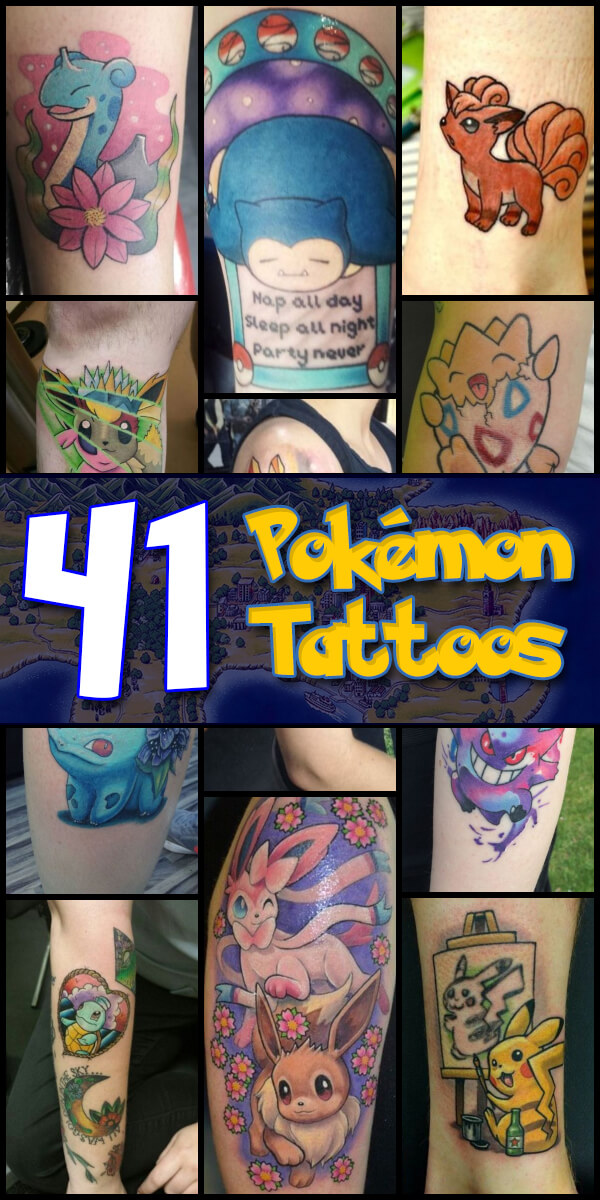 It seems like just yesterday that Pokémon was first imported to America from Japan, originally as an overdubbed Japanese anime cartoon and later has one of the most successful videogame launches in human history.
OG Gamers are going to remember getting their hands on a copy of Pokémon Red or a Pokémon Blue cartridge for their Game Boy or Game Boy Color (Pokémon Blue, represent!) and then chasing down their friends that had the other color version of the game to trade different Pokémon that were exclusive to that title via the connection cable.
Today's "always online" video gamers will never get an opportunity to feel the kind of joy that came from putting in the legwork to track down one of those hard to get Pokémon, though the latest version of Pokémon Go for mobile devices does a pretty good job of jumpstarting and then nostalgia while breathing new life into the series as well.
Whether you're looking for Pokémon tattoos that show off your favorite Pokémon (Pikachu is obviously a big favorite), tattoos that show off a pokéball, or Pokémon tattoos that feature some of the other iconic symbols from the games or cartoon series – like Ash's hat or any of the badges you could earn fighting (and winning) in Pokémon Gyms – the options are endless for serious fans!